day two. we pretty much went to every hotel on the strip and checked out their casinos and stores. here's some pics:
a creature at mandalay bay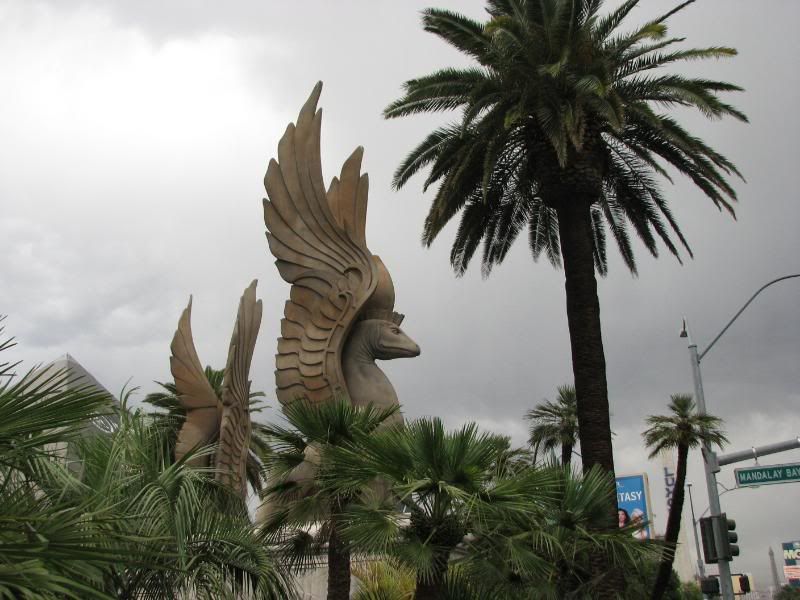 me by the luxor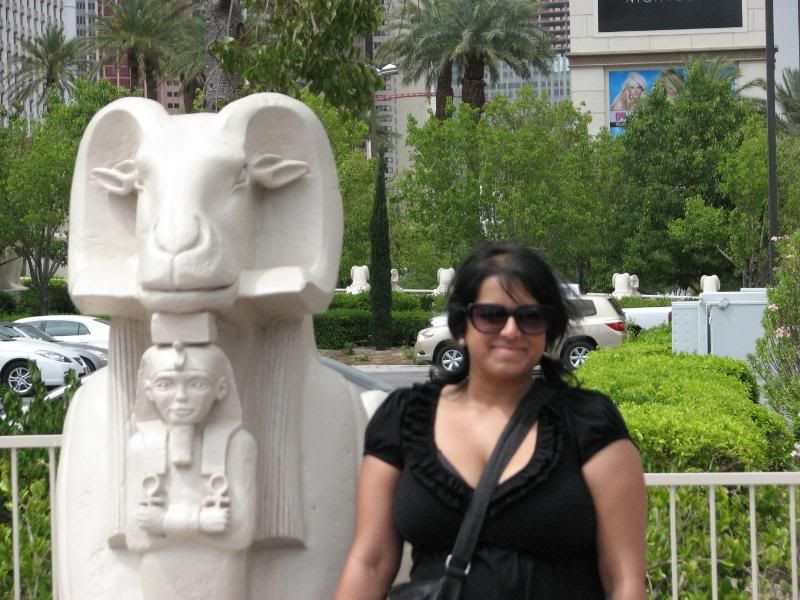 i had wanted to stay at the luxor because i love all things egyptian, but i read bad reviews of it (plus it was pricey). then i stayed at circus circus, and realized i was a fool. but like circus circus, its on the far end of the strip. i think its better to stay in the middle.
here's new york new york!
we stopped here for a giant margarita and a pretzel.
now we arrive at my favorite thing in vegas ever.
the mgm lion exhibit!!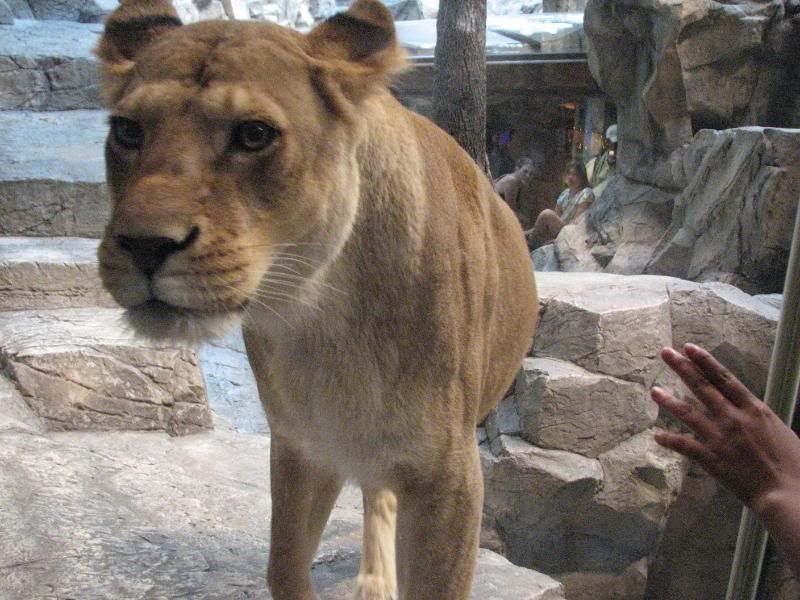 this is my new friend portia (and courtney, i'm not kidding about her name) and she came bounding up to the window to say holla!! the lions live on a ranch, and come to the exhibit for a few hours a day. they apparently love it in there because it is both scent proof and sound proof. thus, no agitation from the hordes of annoying people like myself that come to ooh and ahh at them.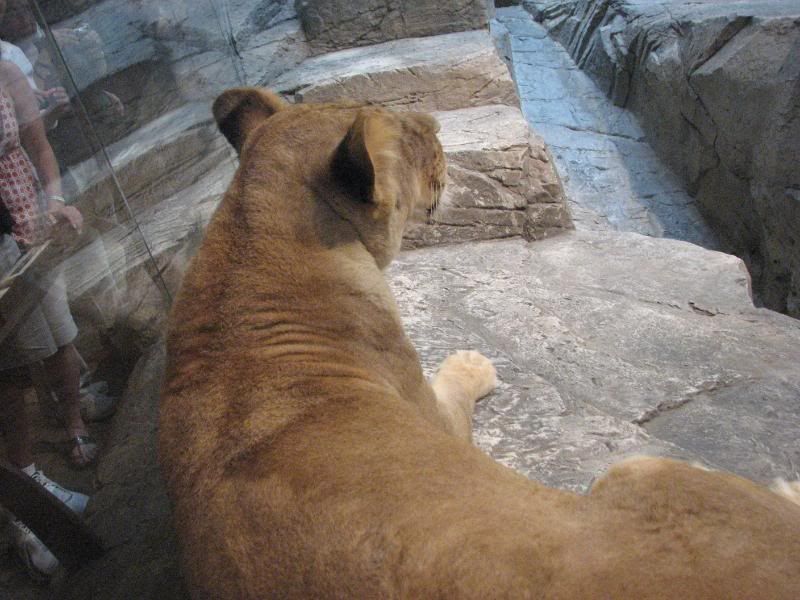 lions sleep 18-20 hours a day, so they were tired.
check out these paws!!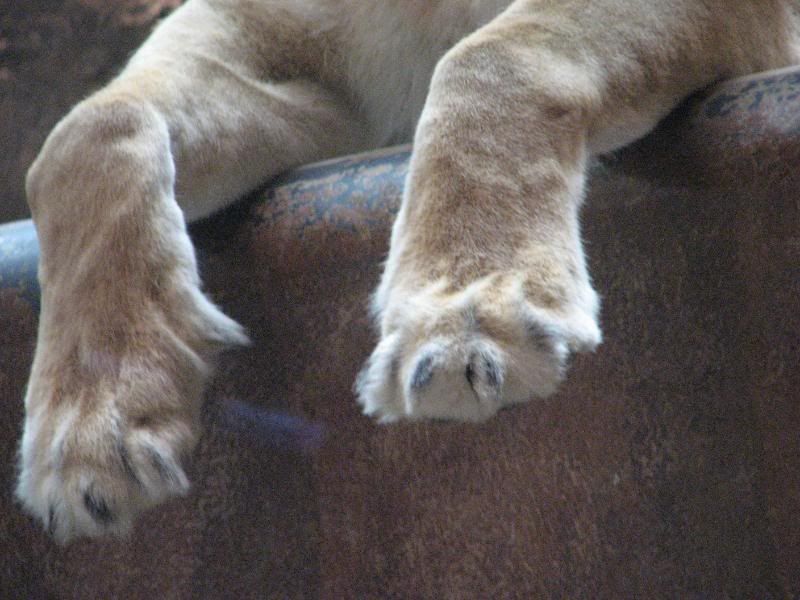 this is bijou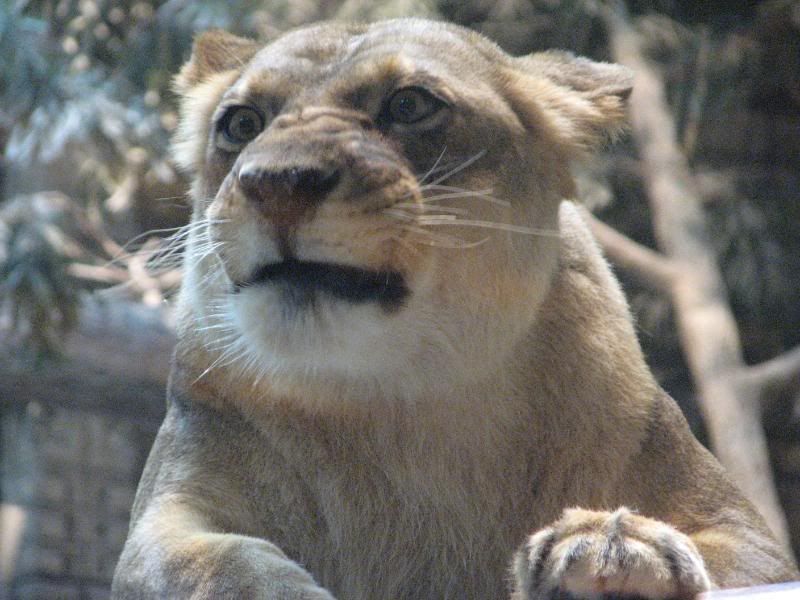 sleepy time!!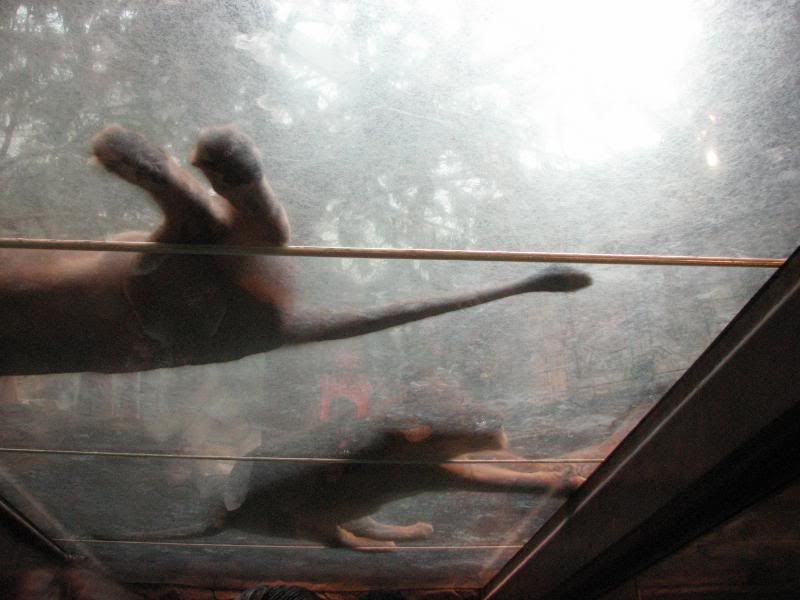 umm. .. . why don't i have this job?! why didn't someone say to me as a child, "sheila, you love animals?? here's what you do to work with them!! now do it!!"
i took about a million pics of these guys, but i won't subject you to anymore.
the ceiling of the wynn or the bellagio, i can't remember (all dale chihuly glass art)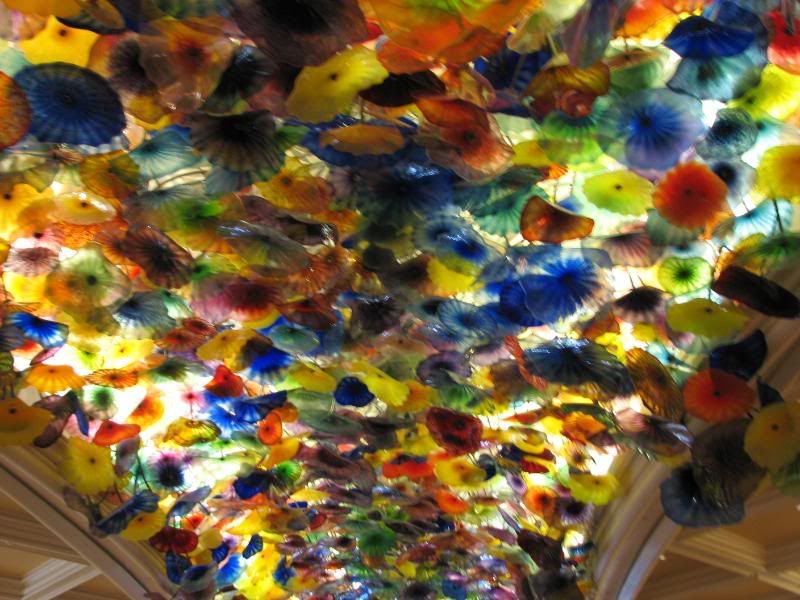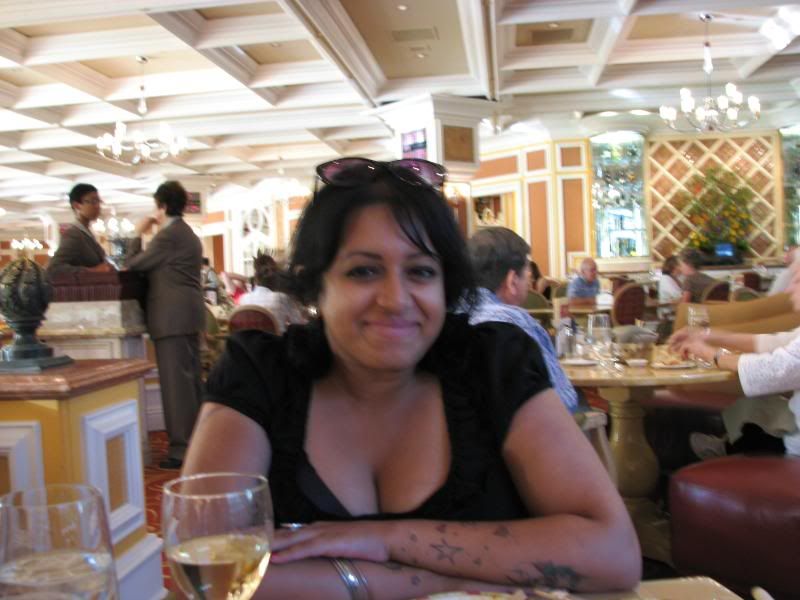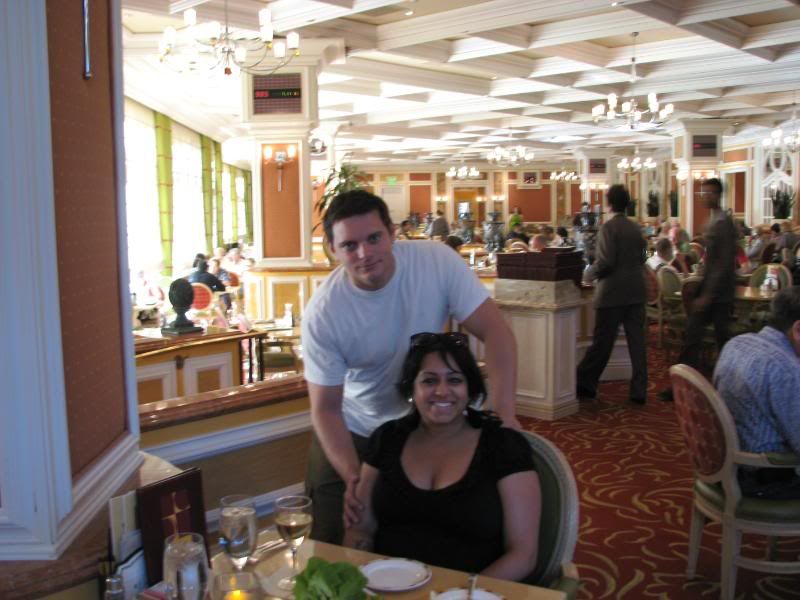 our waitress at the bellagio was so old and cute and wanted to take our picture. this looks like our engagement announcement in a local periodical.